26 Juin

BLUE SHADES

Hello everyone.
We want to share with you our passion for colors.
The holidays arrive and with this summer time, we chose the Blue.
Like the sea, like the summer sky, like water, like freshness.
This color symbolizes freedom, creativity, gives a feeling of fullness and harmony.
Already at the time of pharaohs, the blue was considered to bring happiness.
In the Middle Ages it is a divine color, it is found on the mantle of the Virgin and on the stained-glass windows of churches.
From the 12th century, the King of France adopted the blue and for several generations, it becomes the royal color.
From the XVIIIth century to the present day, blue remains the preferred color of Europeans, it dominates in all fields: in art, fashion, decoration and even in politics.
Why does it like so much?
It is a consensual color, discreet, calm, soft, like "the blues" in music …
And you ? What blue do you prefer: Indigo, Sky blue, Navy blue, Night blue, Turquoise, Cyan, Cobalt?
There are several shades of blue on our pictures.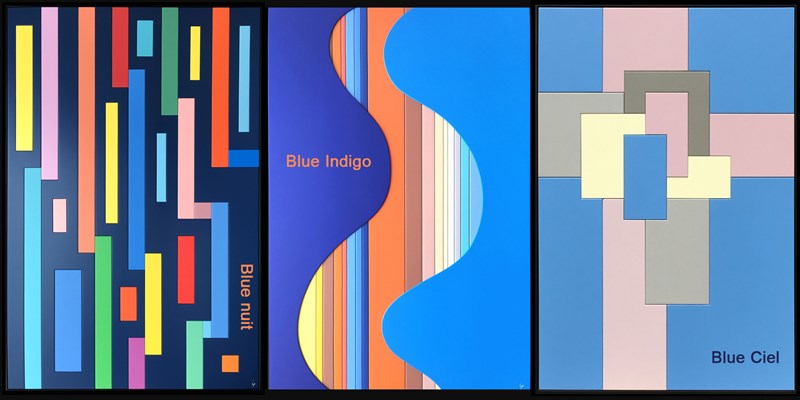 Happy Holidays to all,
Irina Duquesne & Philippe Dufay
Sources : J.G. Gausse "L'étonnant pouvoir des Couleurs", M. Pastoureau D. Simonnet "Le petit livre des couleurs", M. Pastoureau "Les couleurs de nos souvenirs"