16 Août

THE COLOR OF THE SUN

Dear friends, hello.
We hope you enjoy your holidays.
We've returned from Seville which made us want to evoke the yellow color.
This historic city with these architectural treasures and the baroque style
of these cathedrals has adopted this color.
The color of the sun, gold, wheat, the symbol of light and the joy of living.
However, the story was not always right with the "Yellow".
Unloved in the West, but on the contrary valued in the East as the sign
of power and wealth.
Yellow is appreciated by children and often neglected by adults.
And yet, it is a fundamental color, one of the three primary colors,
essential in art and in everyday life.
Yellow brings good mood, facilitates exchanges and gives energy.
In decoration, the yellow makes it possible to create warm and bright interiors.
We wish you a good summer's end with the yellow of the sun, sand,
sunflowers … and with our paintings.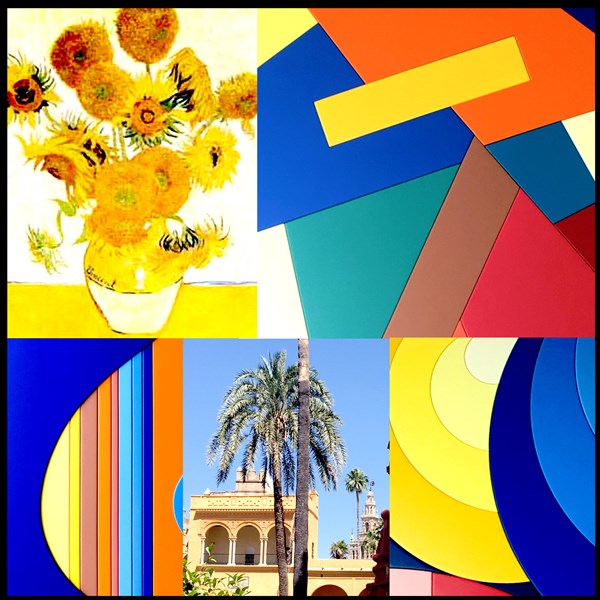 Irina Duquesne & Philippe Dufay